Slovenia Control - Production and Update of Operational, Safety and IOP Documentation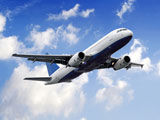 Slovenia Control contracted APAC for technical and management support related to the CPDLC implementation, the safety assessment of four TWRs and ADaaS Phase 2 implementation.
APAC provided support in the CPDLC implementation which established a data connection between the air traffic controller and pilot by establishing the requirements management and production of the verification and validation documentation (including the test cases) for the ATM system upgrade by Slovenia Control. APAC also produced TWR safety cases for Brnik, Maribor, Portoroz and Cerklje ob Krki aerodromes. Moreover, the contract includes the provision of support services to Slovenia Control within the scope of the ADaaS project that was set up in cooperation with EUROCONTROL's Maastricht Upper Area Control Centre. This project develops and deploys a prototype to demonstrate that ATM data from an operational ATM environment can be provided as a service to one or more civil air traffic service units by a single distributed ATM system and remote working positions.
Moreover APAC was contracted to review all the changes that have been made to the systems of Slovenia Control since the beginning of operational work at the new ATCC, to identify which changes require the upgrade of documentation for compliance with the applicable European Regulation and to perform this upgrade. APAC's tasks also included the review and update of safety assessments related to changes, the update of Safety Cases and DoVs for several systems incl. an update of the Unit Safety Case.